What Is Firewall?
Firewall monitors and controls incoming and outgoing network traffic based on predetermined security rules. Firewall works as an intermediate between trusted and untrusted harmful networks for your computer system.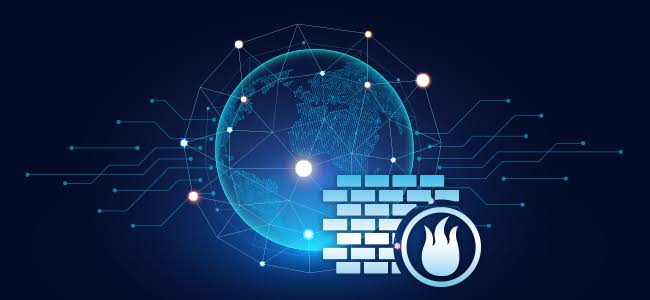 You might be thinking antivirus do the same thing but the difference is antivirus protects files within the computer system, the firewall stops the virus by getting into your network system to keep you protected and safe.
Cyber-attacks are emerging in Australia on high level, In this era of cyber threats firewall protection is necessary more than ever.
Read about a cyber-attack incident which recently happened in Australia:
https://cspro.com.au/australias-largest-meat-provider-became-a-cyber-crime-victim/
Top Reasons to Consider Firewall Protection
1. Source of Defense from Cyber attacks
Firewall Protection acts as a shield in your computer system Where you store your private information, client's data and other confidential documents and files.
Businesses use Network Address Translation (NAT) as an intermediate between Internet and external IP addresses, this translation method doesn't Control Networking traffic and causes computer at risk. Firewall Protection helps in monitoring and controlling malicious traffic.
2. Controls Web Data
Not only Firewall protects your internal system from malicious traffic but it also helps in protecting system from external harmful traffic. With the help of it, you can specify your website search as well. You can monitor and control web searches in your network.
3. Protects your Business From Malicious Viruses
Firewall identify and block viruses, worms, spam, and other malicious threats from your computer system. We need to understand one thing once we are connected to the internet, our data is not safe unless we keep it safe. It also helps in log intrusion attempts along with the privacy policy violation of data.
Firewall protection must be considered in cyber security strategy it is the best element in your network security to protect your computer system. If you are not well aware of enabling and maintaining firewall Protection system, IT expert can help you.
Installing a firewall is not enough as it is recommended to monitor. The firewall and its logs to also identify and spot any potential threats.
Computer Support Professionals Managed Firewall. We can also take your worries of network security and can take control over your existing appliance or provide one of our own industry best threat management firewalls.
Services we offer:
• 24/7 unlimited Support and maintenance
• Maintain firewall policies
• Vendor updates
• Monitor logs for potential threats
• Backup Firewall settings
• Allow only limited traffic