What is Domain?
A Domain name is your website's address to find it over the internet. Just Like a GPS needs a road address or a zipcode to give directions, an internet browser needs a domain name to guide you to a particular website.
A Domain name consists of two primary components. For example, We have a domain Instagram.com Instagram is the company name and the Domain is (.com). At the point when an organization (or an individual) buys a Domain name, they're ready to determine which server they are pointing at.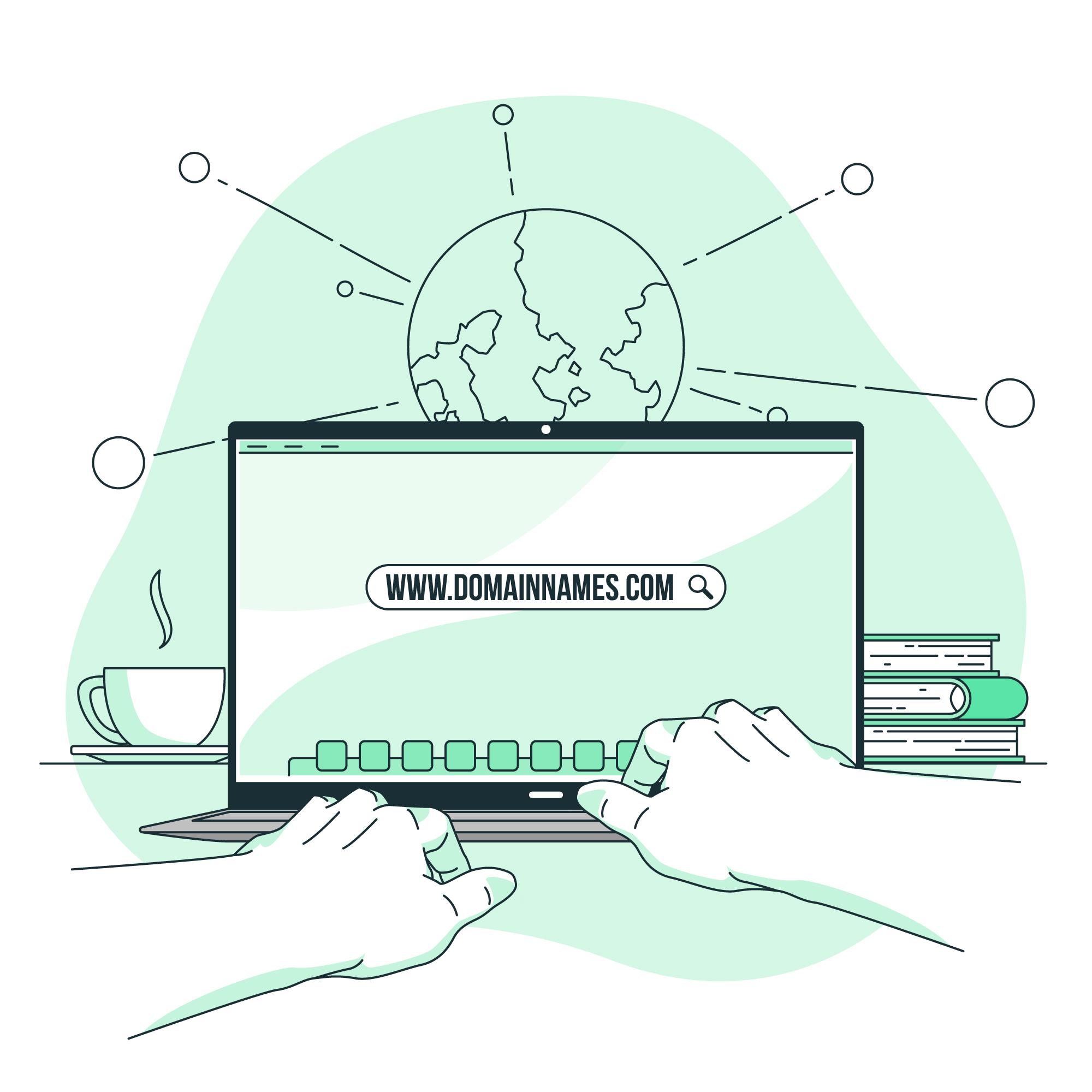 Different Types of Domains
Every Domain name follows different formula and keeping in mind that .com Domain is currently in use of about 46.5% of every worldwide websites, that leaves a lot of space for other Domain name types like .org and .net. In general, the most widely recognized kinds of Domain names include:

TLD: Top Level Domains
A Top-level domain is a sort of Domain name which is at the high level among all web's Domain name network. There are over 1,000 TLDs available to use yet the most widely recognized and used are .com, .org, .net, and .edu
ccTLD: Country Code Top Level Domains
ccTLDs utilize only two letters and depend on worldwide country codes, for example, .us for the United States and .au for Australia. They're frequently utilized by organizations that are building websites that are Specific for some regions and can be a decent method of identification by clients that they are shown up at the perfect location.
gTLD: Generic Top-Level Domain
A gTLD is a high-level domain that doesn't depend on a country code. Numerous gTLDs are planned for a particular use-case, for example, .edu which is focused on educational institutions.
Why a Domain Name Is Important for Your Business
Adds credibility
Having your Domain name makes your business look proficient. If you publish your website through an ISP or a free web-hosting webpage, you will receive a URL, for example, www.abc.com/ – your business. This nonexclusive web URL doesn't motivate or maintain trust in a client as compare to a Domain name www.yourbusiness.com does.
Adds mobility
Having your Domain name allows you to take that name with you when you move web hosting or change it on your in-house server. On the off chance that you don't have your Domain name, you'll need to take another URL, which will affect the business and search engine rank you developed with the previous one.
Builds your brand
A domain name can help you build attention to your Business. Suppose that your Domain name coordinates with your business name, it supports your image, making it simpler for clients to recall and return.
Computer Support Professionals can provide you Domain Registration for your Business. We understand your business needs and helps you build a successful career.
Call us at 1300 660 368
Email us at sales@cspro.com.au
Follow Us on Facebook, Twitter, LinkedIn and YouTube